What did you lower your too? 30 my front 40 back? They want to be for 900!
Making a que, if the other two dont pick these up then i will come get them from you. Drop me a DM if they are still knocking around.
The shocks can be so low they can make the tyres touch the arches and so high it looks even more 4x4 than the standard car does…
900 quid isnt too bad for shocks tbh tom , seen some crazy prices over the years

I'm happy, was going to go for bc but the reviews were not that great, plus I'll eventually get the electronics for the shocks, after my front mount

I've got BC racing ones on mine and had no issues when they were on my old one
what a transformation! Those teins are brilliant!!! Had a bit of a mare fitting them but they eat the road and the car corners so happy with them. Lowered them a fair bit lion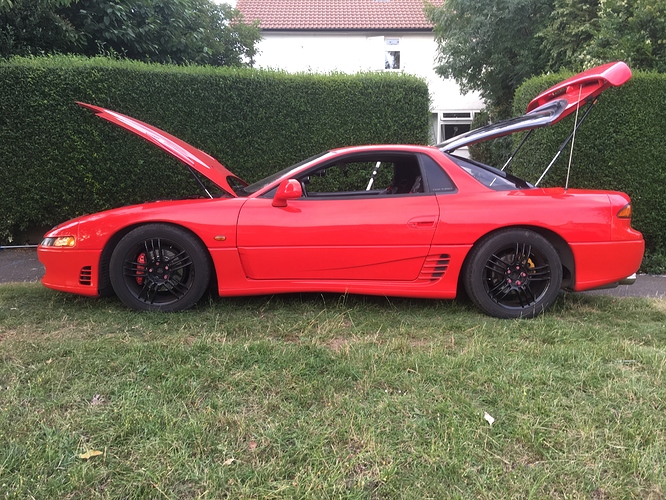 So glad you got them sorted @tomkeep1985 I love the end result as well the only problem is I've got a heavy right foot

oops cant wait to get the EDFC for them.
Happy driving​:+1:


Let me know how you get on with that, I'll prob go down that route. I think rob should do us a deal for two??? Lol
Haha we'll have to tackle Rob on that one.
Think its a note too Father Christmas for the EDFC

Hi Jack,
Is that Scott's old car - if so it's an MR and these shocks may not fit properly.
James
Now that I've gone to full coilovers lve got a good set of teins lowering spings for sale these where bought from Paulw . £100 + delivery .
If the car is an MR you will need the rear strut mounts and rubbers, l have donne similar on an SR and MR which are all Z 15 chassis codes.
Get back to me if you need to know more.
Cheers.
Thinking about it l am wrong on that, the Tein unit comes complete with top mount so will just bolt up, my MR car has BC,s on it so no worries same fit.
My previous applies to fitting a ecs or ecs relacement to a non ecs car.
I don't know any history just bought it and lad who sold it said it has history in club so I'm going to silverstone Sunday to meet some of members, and maybe get some information, is yours 4wd?
See you there look forward to that.
James can I have them please I think front is the same mine are done
Hi Jack
Re read this thread and are you wanting just tein springs or coilovers??
If its just springs then the rears will not fit stock mr units properly, fronts are no problem.
If you are there on Sunday l can explain what you need and the choices, l have used them on 2 mr/sr (na) cars.
Cheers