Hi all.
Sadly it's time to see her go as I'm off to the Falklands for 5 months in November and I've just moved house too! So she has to go.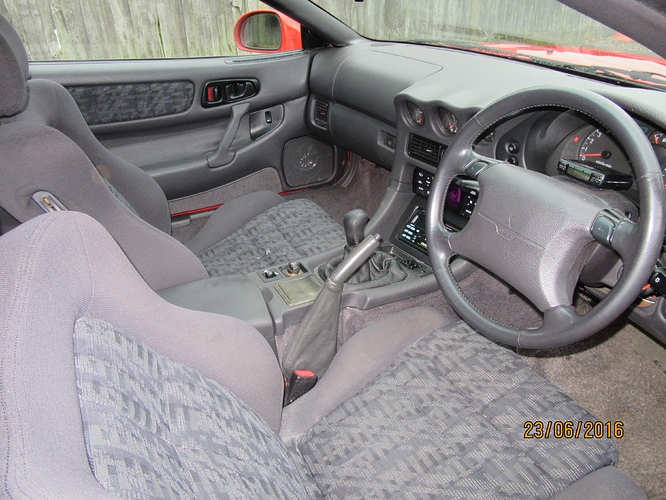 All in all she is a very good runner. I've owned for almost 3 years and haven't had much bother at all. She just did a 3 hour journey the other day to my new home without a hiccup (smooth as you like). The MOT runs till July 2017 and it swept through without any advisories.
She does need a couple of things doing however.
The front offside brake pad pins need changing as it can make a noise sometimes when applying the brake. However she brakes very well indeed for a big car.
Squeeling noise when in idle. I believe this to be clutch related as when I press the clutch it completely disappears.
The annoying thing is that the clutch is quite new as I had an OEM Exedy clutch fitted around 6 months ago. My mechanic who fitted the clutch has advised of a possible faulty Thrust bearing.
Despite this the cars transmission feels excellent when driving, very smooth and no issues with gearing etc.
Apart from that there are no other mechanical issues that I'm aware of.
Cosmetically she is not bad at all for the age and I keep her waxed and covered up etc. The turbos spool as they should and it has 4x toyo t1 sport tyres with plenty of tread. Eurospec did a 24k mile service within my ownership. The mileage is all in km on the clock but it translates to around 70,000 miles.
She is running BC coilovers that I had fitted at Eurospec. They aren't too low so you can pretty much drive anywhere with them without issue. The original shocks and springs are included in the sale.
I currently have her up on Gumtree for £4500 but I'm willing to negotiate so I'm open to offers.
Thanks
Simon