I have produced the 3 flat access covers in 2 variants of material.
These are available to purchase.
3mm Black Foamex plastic £20 Inc postage.
3mm Aluminium Composite, sprayed matt black. £22.50 Inc postage.
I am in the process of producing the kidney shaped one, not sure of cost ATM.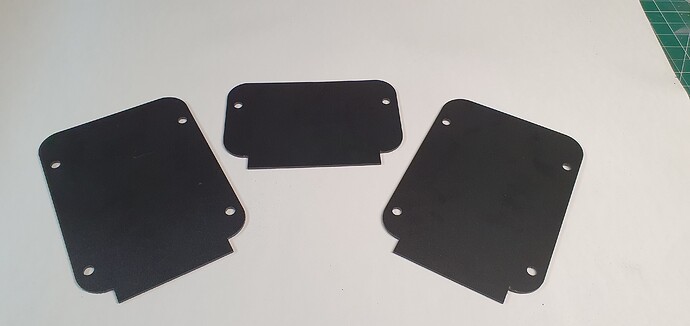 Steve