GTO Z16A, 3 litre V6, (N/A: non turbo), Automatic gearbox, AWS (All Wheel Steer)
Mileage: 080,808 SORN'd MoT Failure, runner.
Manufactured Nov.1994. Imported to UK 2002. Silver colour.
Replacement set of Team Dynamics Pro Race wheels (7.5"x 17") & tyres (Falken 235/45 ZR17) Tyres have done less than 1,00 miles.
Original wheels also included in sale, but two have damaged rim.
Kenwood KDC-W4534 Radio+CD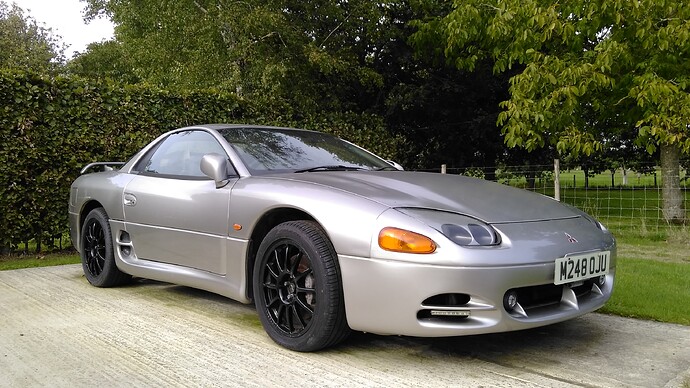 Exhaust blowing and rear Fog Lamp dead. (see online MoT)
ABS (Anti-lock Braking) binnacle warning light ON.
ECS (Electronic Controlled Suspension) binnacle warning light ON
Rear driver's-side wing paintwork scraped by fence-post/barbed-wire
Top varnish coat of paint peeled above driver's-side of windscreen.
Could be a project, or donor.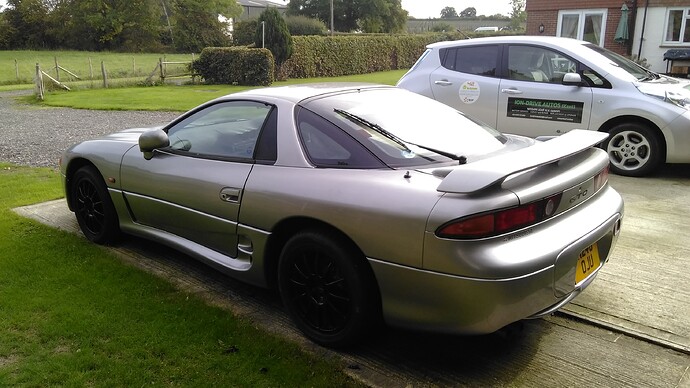 Currently located near Marden, Kent.
Make me an Offer - be as cheeky as you like - but make a serious Offer, thanks !
Previously advertised here in 2019 as "Project GTO For Sale"
Since then it was rescued by Marc Whale Performance of Chester (Saltney), and after repairs to front bumper and fitting replacement LED sidelights it achieved a further MoT at Graham Robert's Autoworld in Leeds (Bramley) in 2020. That was an enjoyable run to Leeds & back - Thanks guys !
But my time and money are now too scarce to continue.