[size=18]To a wonderful wife Tracy[/size]

http://img.photobucket.com/albums/v508/stevetracy/AnimatedButterflies-HappyBirthday.gif
Love ya
Steve XXX
Happy Birthday Tracy!!!
Paul
Happy birthday Tracy
hope you have a great but relaxing day
Craig

Happy Birthday, hope you have a good time

Neil.
Happy Birthday Tracey…
I hope Stevie has cooked lunch …
Have a good one
cheers Rob
Happy Birthday Tracy



[size=24]Happy Birthday[/size]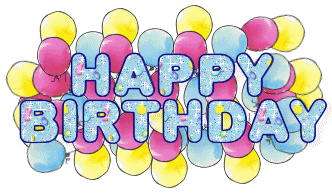 Thank you guys, had a lovely day, Steve makes everything special for me and today was EXTRA special.
Happy birthday Tracie, see you both next Saturday

Julian & Diane.x
happybirthday tracie
tania n boo
happy Birthday.
Dawn and Dell
Really sorry I never spotted this before Tracy :oops:
Happy belated Birthday darlin. We hope you had a great weekend and Steve pampered your every whim :lol:
http://www.mysmiley.nethttp://www.mysmiley.net/imgs/smile/animated/anim_34.gif
Thanks Damon, but I'm sure you two have got plenty on your minds at moment without peep's birthdays.
Take care both of you.
hhhhhhhhhmmmm im wondering if its TracY OR TracIE now … ohhh god im confused … too many lemsips

Happy 25th Tracie, have a great day!!
regards
VJ
Rich, tut tut, I thought you knew me well enough to know how to spell my name

:lol:
:lol: yeeees i know , heads gone at mo


xx