Welcome mate

, nice ride
Love it

Hi and welcome to gtouk

first rule complete you have put pictures up , good on you

Welcome to GTOUK Tony.
Jensen
Hi tony,
welcome to GTOUK, do you want to put a few details about yourself, you might be local to some members buddy.
Steve
Hi Tony, as the others have said, welcome along, a few details would be nice too


Terry

welcome to the club


nice looking car

Welcome to Gtouk Tony, good luck with your car.
Gtouk will be at the Classic Motor Show from 8-10, November, maybe you could come and meet us, its a great show.
I'm not sure where to update my profile, but for those interested I'm in Nottinghamshire (close to Mansfield). I'm a Blood Bike volunteer but my day job is in the aerospace industry. My first GTO which is planned to do the Inverness or bust rally next year. I've had a few classics in the past - TR6, Capri Mk1, 2 and 3, Scimitar GTE, Caterham 7 etc. Is there somewhere on here to add pics of my car?
If you want to put pics of the car up and keep a bit of a history record of the car use projects and restorations Tony.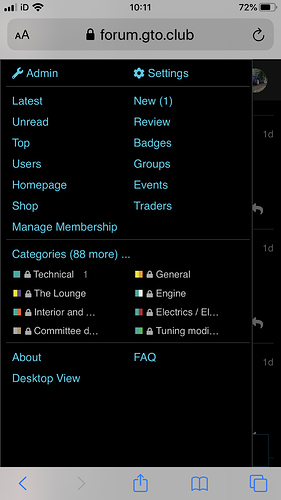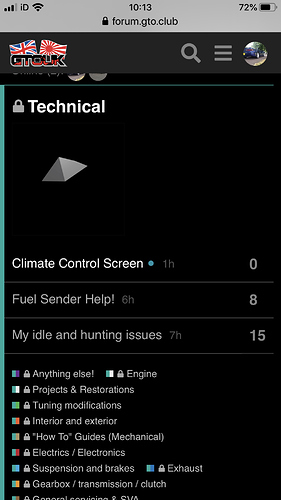 At top of screen menu which is 3 lines.
Categories
Technical
Projects and restorations
Hi Tony, you can drag and drop into the comments box, the site does the rest, it really is that easy.
Terry