Well the GT has finally been moved to North Wales. Working over the winter to get the car back on the road.
Currently working on the underside suspension and associated running gear powder coating most parts.
Cambelt water pump change next job.
And a bit tuning work as I have many goodies to add on that I purchased years ago.
I will be asking for advice and pointers on the way.
The engine runs really quiet and sweet as dose the gear box. Currently on 69k 1996 km2 GT uk model.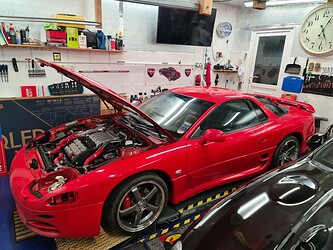 Hopefully have this ready for spring 2023.