Hi All,
It looks like JAE has found a new venue, Newark Showground for the 10-13th September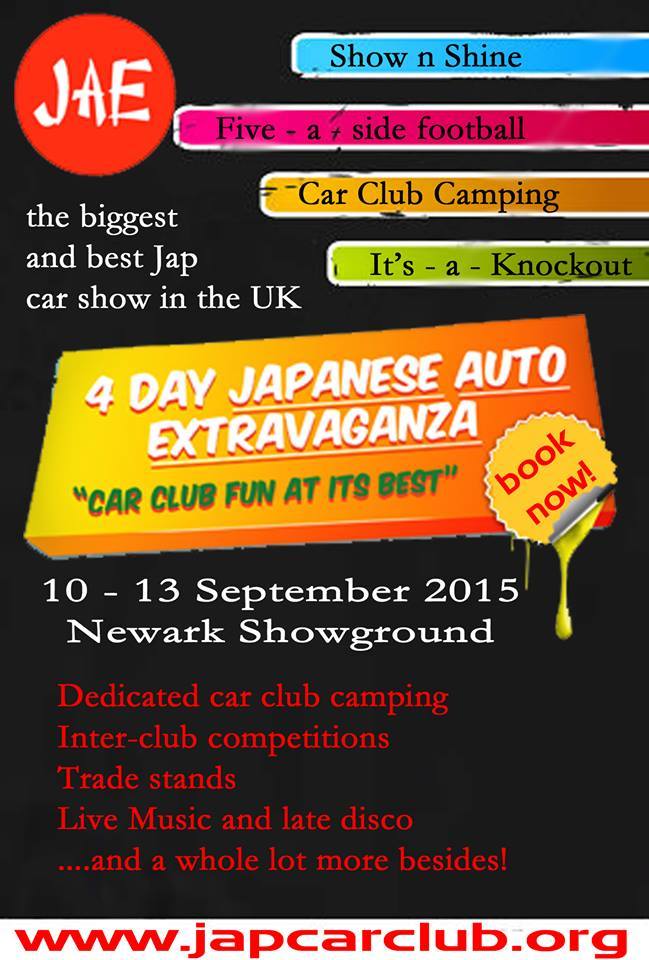 .
Neil.
Looks like we need to look at the trailer location then im guessing , had a quick look on aa autoroute at the distances/time involved , it would mean driving past wickstead to Cambridge then hook up and head up towards Lincoln way
Craig

much closer for me

What sort of trailer are you using Craig?
Terry

Venue looks promising and for us up north

Will be there for another amazing JAE
looks like theres a good pitch for the club

Just logged in to post this and you beat me to it lol Yes great spot nice and central.
Neil.
That's awesome position! Means we are the first cars people see head on when driving in!

What about all the cars in Umihotaru? Good location though, easy in and out. Lot's of planning to be done regarding set-up and this could be a HUGE year for the club at JAE.
Lol nah they are on the left… Then we are in front

on a corner pitch meaning we don't just get driven by

Dont worry about the setup , the club hasn't ballsed one up yet

Its all dropping into place

Craig

We're two sides of the road, so cars one side party the other?
S1 Jap Mad
S2 Jap Mad
S3 Jap Mad
S4 Jap Mad
S5 Static Clique
S6 Tomodachi
S7 Del Sol Collection
S8 Jap Performance East Anglia
S9 Team Drive By
S10 ADL Racing
S11 GTO UK
S12 GTO UK
S13 GTO UK
S14 GTO UK