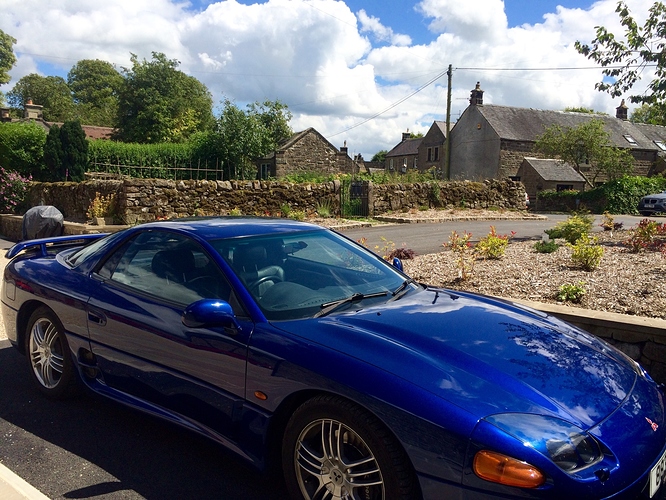 Hello fellow 3000GT owners!
I'm looking for a bit of help and advice.
I have another issue that needs solving that hopefully isn't a difficult one! My 3000GT is an AWD 3.0L V6 TT that is heavily modified. When she works she pushes near 500bhp. However I'm usually pretty good at solving issues but this one has me stumped! She's started idling badly… even stalling. I've removed the IAC and cleaned it, checked for air leaks, all wiring looked over with no problems and checked timing is good. The problem is not only the idling though and whilst driving the engine cuts out for half a second… but comes straight back to life causing an RPM drop. As soon as she does you hear solenoids re-engage and the fuel pump re-prime etc. This happens ever few minutes under all loads (clutch down / full throttle / braking etc) Occasionally you get a misfire for a few minutes especially at low revs <3000 rpm but will then drive normally. As an addition to this problem she now won't engage the starter at all when turning the car and she won't even try anything unless you keep flicking the ignition until you get the one time she'll start! (Takes 10-15 attempts).
It's all pointing to the ECU… but I've taken the ECU out and the circuit board looks almost brand new! No burns or leaks etc… so to be honest… wtf is the problem? It's got to be the ECU surely?
Would appreciate you help, even someone with a 1996 TT that would let me test there ECU in my car! (I'm in Ipswich, UK btw)