Hi

can anybody tell me what this spoiler is?
TIA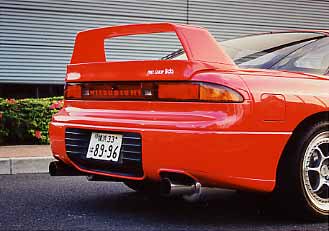 Hi and welcome to GTOUK
dont know the actual make for that particular spoiler but the only name I can think of personally is 'terrible'

Don't think it suits the lines of the car at all unlike the hoop spoiler or the 99 rear spoiler .
What model do you have , tell us a little about yourself and your car

Think both me and Dave Naxton spoke to you on the US webpage on FB, you still looking?
Terry

From what I remember there not actually for our car I think it was original off a mr2 bodykit or silvia I've seen a r33 skyline with one on before to .
FOUND IT FIANLLY! Thanks for the help guys:grinning: