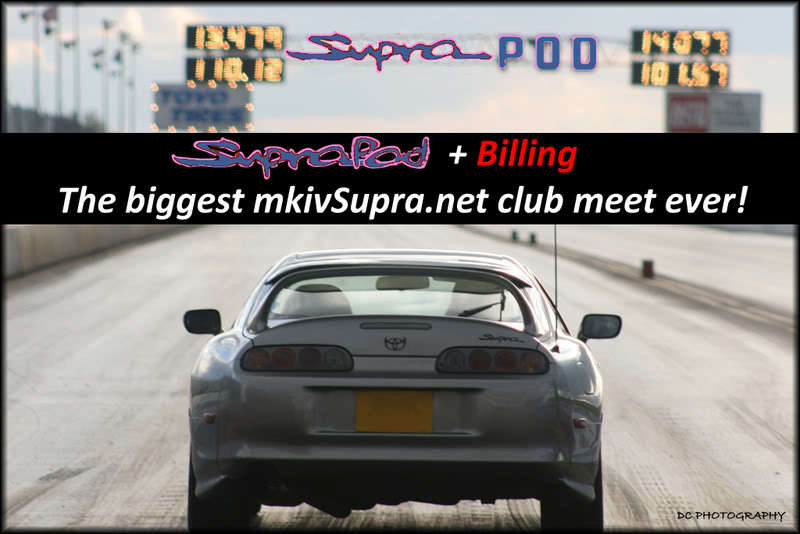 Supra Pod:
When: Saturday 8th August (calendar link)
Where: Santa Pod Drag Strip, Northants (map)
What: We have arranged EXCLUSIVE HIRE of the drag strip
New for 2009's Supra Pod: Drifting area! Tyre swapping man+van will be on site (there is a charge to use this service), cafe & other site facilities- just queue up & drift/drag as often as you like!
(Spectators are also welcome of course, this is a huge social event for the club as well)
Places:
DRAG: 100 max: and only 50 places are reserved for Supras
DRIFT: 20 max:and only 10 places are reserved for Supras
Cost:
Spectator Entry: £5 per member, £10 per non-member, under 16s free, (traders - see below)
Participant Entry:
DRAG STRIP: £55 per member, £65 per non-member, (traders - see below)
DRIFT AREA: £25 for members, £35 for non members, (traders - see below)
Traders:
£10 per spectator entry
£85 per DRAG participant entry
£45 per DRIFT participant entry
…the first 15 traders signed up will recieve free trade stand space (NB: Branners from mkiv.net reserves the right to lower this number if we run out of room!)
P.M me if your interested in coming along!