GTOUK Christmas party
14th December 2019
The Kegworth Hotel
Packington hill
Kegworth
DE74 2DF
With this years car season coming to an end we look forward to seeing you at the Xmas Party.
This is always a popular event, no need to bring the gto/3000gt, but you can if you want

The setup is the same as other years at the Kegworth.
Menu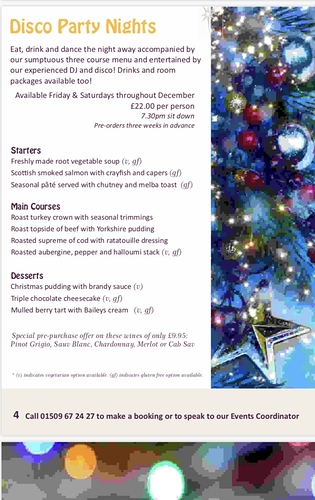 £22 per person.
Choose a starter, main and dessert from the menu above.
For members who would like to stay overnight
Rooms are including Breakfast.
Double or Twin £80
Single £70
To book please call the Kegworth on
01509 672427
Give your meal choices to the hotel and quote the GTOUK party!
After booking if you could add your name to the attending list, and your food choices Please to make it easier for us to confirm meals and numbers with the hotel.