Hey Team, my name's Luke. Looking to get my first GTO, have been doing a tonne of research over the last 2 months.
Getting to the business end of my search, there are a few cars i've been in touch with owners about. This one just popped up as a potential project 10 minutes ago.
Had a brief chat with the owner on Messenger, engine turns over but won't fire, (he suspects spark plugs):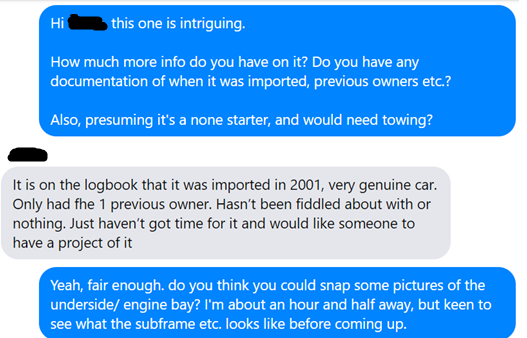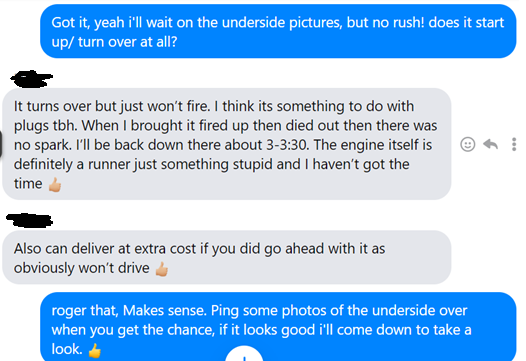 Looking for opinions on the car, how much work you think it would be to get things up to speed, etc. Appreciate it's not much to go on, but would be great to have a list of things to check specifically if I go to see it.