NEW EVENT FOR GTOUK
SILVERSTONE CLASSICS
26th-28th JULY 2019
SILVERSTONE
TOWCESTER
NN12 8TN
Another exciting new event on the GTOUK 2019 calendar is Silverstone Classics.
https://www.silverstoneclassic.com/
This one really looks like a fantastic show,with loads to do and see.
Click the link above and take a look!
This will be the first year GTOUK has attended this event after securing a club stand for 2019.
CAR CLUB DISPLAY PACKAGE INCLUSIONS AND PRICING
The table below explains the car club display package prices that are uniquely available to your car club members.
INCLUSIONS The package includes two adult general admission tickets(one for the driver and one for the passenger) and one in field vehicle display pass for your allocated club display area.
The package can only be purchased by a club member using the unique booking code dedicated to each individual car club.
PRICING There are three pricing periods for car club display package sales with the last pricing period ending on31st May 2019 giving the Car Club Team sufficient time to plan the layout of the infield and provide you and your members with more detailed information prior to arrival onsite, including club infield display area location and entrance route to venue.
There is no extra booking fee on top of the package prices shown in the below table but a transaction fee will be applicable per order(not per package).
2
PRICING TABLE
Car Club Display Package Pricing Matrix
Super Early Bird Package Until 31st Dec 2018
Early Bird Package 1st Jan - 31st Mar 2019
Standard Package 1st April - 31st May 2019
3-DayWeekend…super early bird £99 ……early bird £102 ……standard £120
2-DayFri/Sat …… super early bird £82 …….early bird £92 ……. standard £102
2-DaySat/Sun ……super early bird £94 …….early bird £101 ……standard £112
Friday………super early bird £43 …………early bird £45 ……….standard £52
Saturday …….super early bird £72 …….early bird £75 ………standard £79
Sunday ………super early bird £60 ………early bird £62 ………standard £67
TO BOOK TICKETS USE THE LINK BELOW USING CLUB CODE
CCD00592019

SeeTickets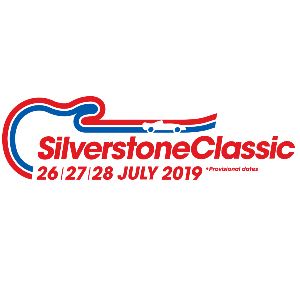 Buy tickets for Car Club Display Packages at Silverstone Circuit from the official retailer, See Tickets.
CAMPING
There is no camping within Silverstone.
When purchasing tickets there is an option to buy camping tickets at woodlands.
The campsite entrance is only 250 metres from the circuit's Gate 15
You can arrive from 09:00 on Thursday 25th July and stay until midday on Monday 27th July
A complimentary shuttle service – hop on the shuttle, there's no need to walk
Permanent purpose-built toilets (clean!) and showers (hot!)
Quality onsite food caterers at the Petrol Head Pub
A campsite shop selling all your daily essentials
Site security – feel safe with a team of qualified security staff patrolling the site
Weekend pitch is £49
7X8m with electric £70
6x12m with electric £90
This is not the only camp site in the area.
There are other optional extras you can purchase whilst booking tickets.
Over ear radio, club house hospitality, retrorun ect.
Any issues booking tickets please let us know.